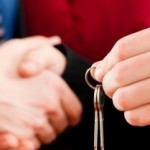 As a landlord, you have a duty of care to your tenants, so if they call
you and say the boiler has broken down and they have no heating or hot
water, it is your responsibility to deal with the problem.
Unfortunately, a lot of landlords fail to respond to the plea for help,
even if the problem is urgent. To illustrate this, a recent survey
conducted by Homeserve revealed that 34% of tenants had reported a home
emergency in the previous twelve months. Of those questioned, only 31%
said their landlord dealt with the problem in the same day. A further
23% claimed that their landlord took more than a week to do anything at
all.
Landlord Obligations
Some repairs are classed as 'urgent'. These include:
• Gas or electrical faults
• Water leaks
• Broken boiler leading to no hot water and/or heating, especially
during winter.
All of the above need to be dealt with within 24 hours. Obviously in
some cases, the repair may require new parts that are unavailable, but
in the case of heating for example, landlords should provide some kind
of backup, i.e. space heaters.
Cookers should be attended to within 48 hours and other major appliances
such as dishwashers within 72 hours.
Communication is the Key
It is very important that you talk to your tenants and let them know
what's happening. If you have organised a repair, tell them so they can
be available if necessary. Don't ignore a tenant's request for a repair
to be carried out or they may decide to take matters into their own
hands and withhold rent.