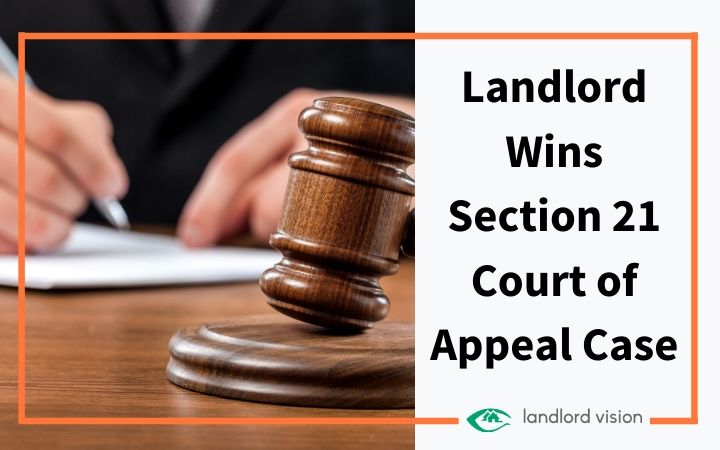 Court of Appeal judges have announced their decision in Trecarrell House Ltd v Rouncefield, and it's good news: landlords can still serve a Section 21 notice even if they failed to issue a gas safety certificate on time, as long as the certificate is given to the tenant before the Section 21 notice.
The Facts of the Case
The Trecarrell House Ltd v Rouncefield case dates back to 2017, when the landlord, Trecarrell House Ltd issued a post-dated gas safety certificate nine months after the tenancy started. Five months later, in May 2018, the landlord served a Section 21 notice. The tenant defended the claim, stating that the landlord could not serve notice as she hadn't been given a gas safety certificate when she moved into the property.
Section 21 of the Housing Act 1988 says landlords can't serve notice if they are in breach of a prescribed requirement, which includes reg.36(6) of the Gas Safety (Installation and Use) Regulations 1998.
The tenant's claim was refused, and the landlord was granted a possession order. However, the tenant was obviously not keen on being thrown out, so she appealed the judgment. The case ended up in the Court of Appeal, where a majority judgment ruled in favour of the landlord.
NRLA Supports Landlord
The National Residential Landlords Association had supported the landlord. They had argued if the appeal was rejected, it would be a violation of a landlord's human rights "on the basis that it deprives them of their possession."
In a statement, the NRLA said they welcomed the decision, but they added:
"Going forward, however, ministers remain committed to eventually getting rid of Section 21 altogether. We have been campaigning to ensure that such moves are only made within the context of improvements to the way courts handle cases and clear, comprehensive and timely routes for landlords to repossess properties."
Many landlords have been following the case with some degree of nervousness. If the appeal had been allowed and a failure to issue a timely gas safety certificate was ruled fatal to Section 21 notices, it's likely even more landlords would have thrown the towel in and left the sector. It's already a long and drawn-out process for landlords trying to regain possession of their properties. Any more hurdles would not be welcomed!
Using Landlord Software to Keep on Top of Obligations
What this case does is highlight the importance of following regulations. It's very easy to forget to carry out gas safety checks and pass on certificates, especially in the current COVID-19 climate, but such lapses in memory only give clued-up tenants more ammunition if they want to play hardball.
Landlord software can make your life much easier by reminding you when important tasks need doing. If you're not already a Landlord Vision user, why not give it a go?
Contact us on social media or visit the website if you'd like more information about the benefits of using Landlord Vision.
Read More Like This.