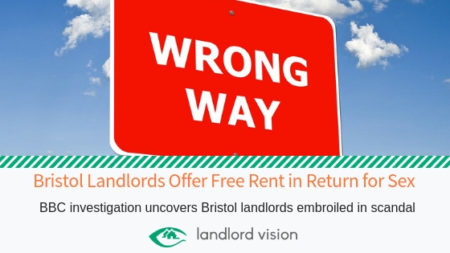 Sex for rent is one of the more distasteful elements of the current rental housing crisis. Some landlords are offering free accommodation in return for sexual favours. A recent BBC investigation found some landlords were advertising for tenants to provide sexual services in return for free rent.
A BBC reporter met one "landlord" who advertised a room in a nice flat with everything included, in return for a 'friends with benefits' arrangement, but he expected sex at least once a week. One woman interviewed reported she had been asked to sleep with the landlord's friends as well as him.
It's Illegal to Offer Sex for Rent
It is illegal to offer free rent in return for sex and placing an advert explicitly offering such an arrangement could land landlords in trouble.
"This appears to be an emerging issue with incidents not being reported to police locally or nationally. I'm very concerned that vulnerable people could be exploited in these circumstances," says Assistant Chief Constable, Nikki Watson, from Avon and Somerset Police.
"Sexual exploitation is wrong, and I'd encourage anyone who has been affected by it, or who suspects someone is being subjected to it, to report it to the police."
Further Debate Needed
Watson welcomes debate on the topic and says there needs to be a more coordinated approach between different agencies. She also says that advertisers need to do a better job of rejecting such ads.
If you want to find out more, catch the program on BBC iPlayer.
If you, or anyone you know has found themselves in a similar situation, being offered free accommodation in return for sexual favours, please contact the police.