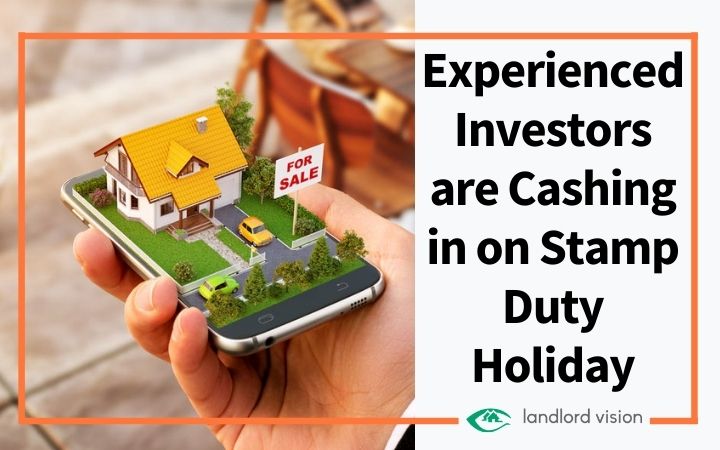 The Chancellor's Stamp Duty Land Tax holiday has caused a mini property market boom following the end of the first lockdown. It isn't just residential buyers looking to take advantage. Market data has revealed a sharp increase in the number of landlords making property purchases, and in some areas, landlords represent the largest share of the market.
Hamptons Stamp Duty Property Market Data
Hamptons has studied the data and come up with some interesting findings. Last month, landlord investors were responsible for 15 percent of all property purchases in England, Scotland, and Wales. Landlords were most active in the North and Midlands, with Blackpool the most popular location for investors. There, 70% of all purchases were made by investors.
Other popular areas were St Helens, Liverpool, Calderdale, and Nottingham. The data shows 18% of all sales in the north were to landlord investors. In the West Midlands, landlords accounted for 22% of all property transactions.
More Experienced Landlords are Cashing in
Property investors paid an average purchase price of £180k, which is less than the average price paid by residential buyers. The data has revealed just over half of purchases were made in cash rather than with a buy to let mortgage. Experts say this is a sign more experienced landlord investors are seeking to expand their portfolios while there are savings to be made.
"With over half of investor purchases made in cash during November, those taking advantage of the holiday are disproportionately larger investors expanding portfolios rather than new investors starting out," says Aneisha Beveridge from Hamptons.
"And with landlords also making up a rising proportion of sellers, in many cases, larger landlords are buying homes from smaller landlords," she adds.
Are There Huge Savings to be Made?
Landlord investors are not completely exempt from stamp duty, as they still have to pay the additional 3 percent surcharge. But thanks to the SDLT holiday, they can make some savings – as much as a third of their total bill in some cases.
Unfortunately, it isn't all plain sailing for landlords hoping to cash in on the temporary stamp duty holiday. The property market has been exceptionally busy since buying and selling restrictions were lifted. Conveyancing solicitors and mortgage lenders are currently under significant pressure from customers eager to cash in and make savings before the SDLT holiday ends on 31 March next year. This has created delays in the system and an average conveyancing time of 10-12 weeks is now much longer.
Hurry up and put an Offer in!
Any landlords who have not yet completed their purchases will see their SDLT bill rise by more than £1k in many cases if they don't get their skates on. The good news is that cash purchases are typically faster, as buyers don't need to wait for a lender to approve their loan and carry out a valuation on the property.
If you are a cash buyer hoping to add another property or more to your buy to let investment portfolio, you probably still have time to put an offer in, but don't delay, as the clock is ticking… tick tock!
Have you expanded your property portfolio this year? If so, why? Tell us more. You can get in touch via Facebook or Twitter.
Read More Like This.