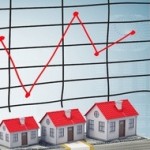 Despite tax changes and a tightening up of mortgage borrowing, buy to let landlords can still make a profit – just. Of course, some areas are more profitable than others, with Liverpool and Nottingham the two top areas in 2018. But, whilst property yields for traditional buy to let rentals are generally around the 6% mark at best, it is possible to achieve yields of 8.9% if you switch to letting out individual rooms in one property, also known as an HMO.
Adapting to a Changing Marketplace
Landlords are being forced to adapt to a changing market. Many are moving north where properties are cheaper. This is beneficial for several reasons: namely lower stamp duty and higher yields. However, the traditional buy to let model is waning, as landlords cotton on to the fact that HMOs offer better returns.
A traditional four-bed family home can easily be converted to an HMO with the addition of extra bathroom facilities and fire-safety features. Each tenant is offered a separate assured short-hold tenancy agreement that lets them share communal areas but have their own bedsit.
HMO Licencing is Advantageous
An HMO landlord may have to apply for a licence, but this business model is very advantageous. For starters, if a tenant moves out, the others are still paying rent, so it won't be hard to keep up with mortgage payments. HMOs do require more management, but for career landlords, this is rarely an issue.
If you want to boost your portfolio earnings this year, consider mixing it up with a good mix of traditional and HMOs.