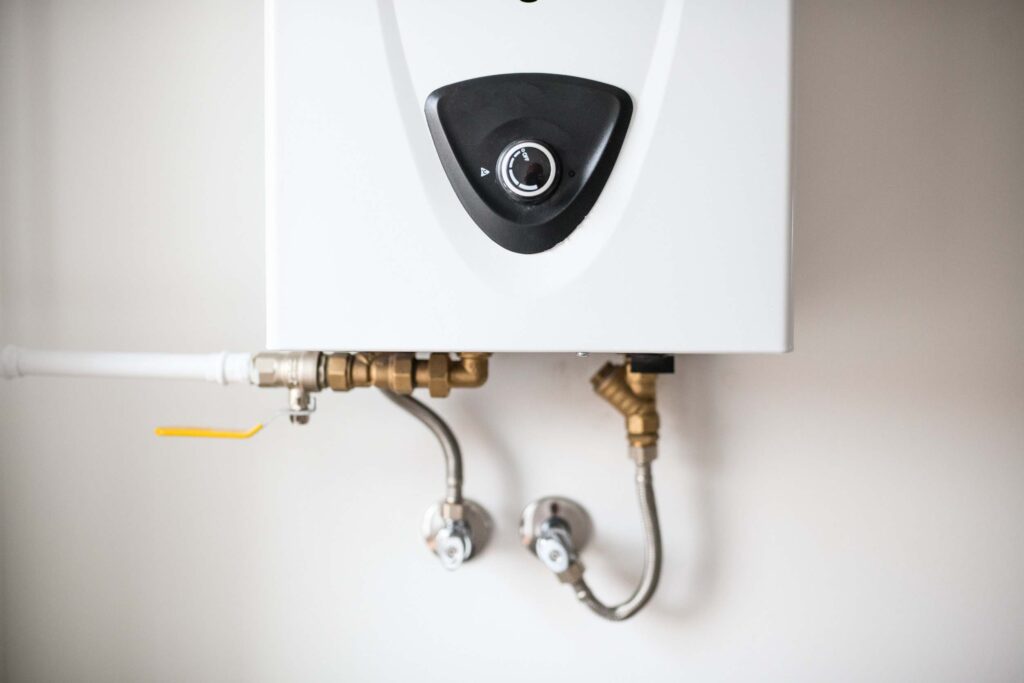 One of the main considerations for landlords when it comes to their property is central heating. Making sure that tenants can enjoy a warm home and an optimal water supply is a crucial step to renting out your property. 
How Much Do Central Heating Systems Cost?
A central heating system consists of a boiler, pipework, radiators, and heating controls. Installing all these parts can be quite a significant expense for landlords. The average central heating installation cost in the UK today is around £3,500-£4,000. However, you can have some control over whether this estimated price is higher or lower.
By making mindful choices regarding the appliances you are having fitted, as well as when it comes to the installer you work with, you can save money on your property improvement project. On top of that, your decisions can also help you lower your carbon footprint by choosing from the more sustainable central heating options available.
So, if you are preparing your property for future tenants or want to upgrade your current system, stick around to find out what a new central heating system means for your bank account and how you can avoid overspending on its installation.
How Much Does a New Boiler Cost?
A boiler is the beating heart of your central heating system. That is why you will want to know how much it costs to have a new one installed. The main factor that determines the price of a boiler is its type.
There are three kinds of boiler you can have installed in your home: a conventional boiler, a system boiler, and a combi boiler.
Conventional boilers and their installation can cost anywhere between £2,600 and £4,300. Your project can be on the lower or higher end of this range, depending on the output of the boiler, as well as on the number of installers involved in the process.
System boilers, on the other hand, have a broader price range when it comes to their installation. They can cost somewhere between £1,300 and £4,300. Like conventional boilers, the price is determined by the output you choose for your boiler.
When it comes to combi boilers, you can expect to spend somewhere around £2,000 to £3,000. This type is a popular choice among landlords and homeowners today. There are several factors that contribute to the cost of a new combi boiler installation, such as the brand of the boiler, the installer you choose to work with, and the state of your pipework.
Below we offer you a rundown of some of the other key features of central heating systems. These will play a significant role in determining the total cost of your new installation. 
Fitting a log burner in a rental property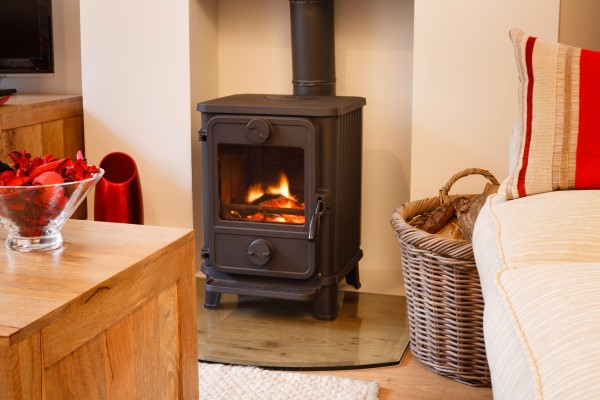 Have you ever thought about installing a log burner?
In this free guide you can learn about fitting a log burner in a rental property and the rules and regulations you must be aware of if you have this kind of solid fuel appliance.
What Determines Central Heating Installation Costs? 
As you have seen, the type of boiler you choose plays a large part in the total price of your central heating installation. Some other contributing factors to keep in mind are:
Boiler fuel type: Most boilers in the UK are fuelled by gas. Other fuel types include LPG (liquefied petroleum gas), oil, electricity, and biomass. Your choice of fuel will impact the cost of your new boiler and how much you will be spending on your heating bills moving forward.
On top of that, choosing a more sustainable option, like biomass, can reduce the impact of your property on the environment.
The size of your property: This determines how many radiators you will need in your central heating system. For instance, the estimated installation cost for a house with 3 bedrooms is around £3,000 to £4,000.
The size of these rooms is also important, as you might need more than one radiator to heat them up, in which case your expenses will be higher.
Accessibility: The complexity of the central heating installation also plays a large role in determining the final cost. Making sure that the installation site is easily accessible and does not require too much preparation or alteration can lower your total installation cost.
How Can I Save Money on my New Central Heating System?
It is only natural that you will want to minimise your expenses when it comes to your new central heating installation. Now that you know which factors impact the total cost, you can start looking for a new boiler, decide which fuel type you want it to run on, and which kinds of controls you want to have installed.
We suggest that you don't take the installation of your new central heating system lightly. Making an informed decision when it comes to your property is something that both your wallet and the planet will thank you for.
Ready for a new central heating system but not sure where to start? The safest way to guarantee that you are making the right decision when it comes to your new installation is to reach out to a specialist.
They can help you determine the energy consumption requirements of your property, advise you on the best boiler type, and give you the exact cost of their installation services. You can also discuss which options would be most sustainable to make your property a little greener.