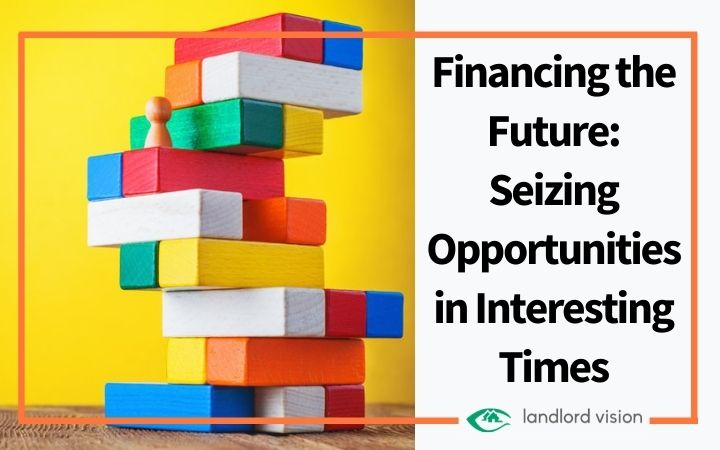 2021 has been an unpredictable and volatile year for many British industries. Yet the housing market has boomed throughout the chaos caused by the ongoing Covid-19 pandemic. Housing prices have skyrocketed to a record high of £262,956 as of August. As a result, what property investors are looking for in their properties of choice has changed significantly.
The UK market is experiencing a dramatically high demand for property. This has unfortunately led to higher average property prices for investors. Statistics from Halifax HPI note that the UK's average house prices increased by 0.7% between July and August this year, and stood at a record high of £262,954 as of September 2021.
This results in a direct effect of government actions and initiatives like the First-Time Buyers Scheme and the Stamp Duty Holiday. These initiatives have driven unprecedented demand within the property market. This demand has strengthened the property market in the midst of a particularly challenging economic year.
The Bank of England has also maintained relatively low interest rates throughout the year. They've done so to assist borrowers during the pandemic. With the number of buyers in the market increasing, homeowners across the nation have chosen property valuation as their go-to course of action.
Rates are now starting to rise again. But they are still significantly lower than they were before the pandemic began. The UK is now experiencing increased demand for housing. However, few new properties are being added to the current market. Housing prices rise when demand exceeds supply. This is exactly what has happened to the regional market this year.
What to Expect in the Future
In 2022, investors can expect to see housing price inflation slowing down considerably. Recent statistics show that the inflation rate hit a five month low of 7.1% in late Q3. The decline is expected to be gradual as we move into 2022. Although the Stamp Duty Holiday is over, the market may see an influx of buyers who saved their money over lockdown jostling to purchase investment properties that they can lease out to eager tenants. Sellers will also be more willing to list their properties on the market, according to the latest projections.
As supply and demand begin to level themselves out once more, investors can expect a slow return to 'normal' for the British housing market. Once the slew of lockdown savers have purchased their properties, the house price inflation rate is expected to slow down as well. Capital Economics has predicted that the annual house price inflation will average around 3% per annum until the end of 2024. Savills, on the other hand, is expecting prices to rise by 5% each year until 2025. Only time will tell if either of these predictions will turn out to be accurate.
With that said, it is anticipated that standard buyer behaviour will change. The 'new normal' brought about by Covid-19 lockdowns has remote or hybrid working at its forefront, and buyers will be looking to add additional rooms to their requirements to transform into home offices. Many buyers and tenants will view a lack of outdoor or garden space in a property as a problem. This is fuelling the demand for properties that have outdoor access.
Another trend worth considering is generation rent. Buying to let is becoming a more popular way of investing. Many homeowners are buying properties exclusively to let out to young working professionals who want homes of their own but cannot afford mortgage deposits and repayments. Some investors purchase sizeable homes that they can subdivide and let out to numerous groups or families at any given time. Doing so diversifies their income streams and takes as much advantage of the growing demand for affordable rental housing as possible.
Seizing Opportunities as a Prospective Landlord
Experts in the housing market are recommending that buyers avoid making forced or hasty purchases and decisions so late in 2021. The purchase of property is a significant investment, especially in the current economic climate, so it's absolutely crucial that you find a property that meets all of your requirements before you decide to invest. Snap decisions can lead to costly mistakes and regrets later down the line.
It's recommended that you ask the seller as many questions as possible when viewing potential investment properties. Check out the general area and find out why the seller is selling up. If they are on the market for a quick sale, you may be able to negotiate an excellent deal. In the interim, do your research, and keep abreast of property listings. Additionally, have a pre-approved mortgage ready to take out when you do decide to purchase your ideal investment property.
Making the Most of Your Strategic Advantage
As a property investor and prospective landlord, you may have a strategic market advantage that you aren't aware of. Understanding this advantage can help you to make the most of the opportunities during challenging times and significantly change the way you aim to invest.
Firstly, it's important to understand that many property investors never generate enough wealth to become entirely financially independent. Those who have a clear idea of their strategic advantage have a better chance of success in this arena.
Your salary is one crucial factor. If you are in the top 25% of earners in the UK, you have a unique advantage, as you can invest at a different level to other landlords in lower-income brackets. Your income allows you to access higher rates of borrowing and opens up far more opportunities to expand your wealth quicker.
If you simply aim to buy and own property like many investors do, you could be missing out. Projects such as small-scale developments combine the advantages of an existing high capital growth location with big depreciation and tax benefits to give your cash flow a boost.
Once the project is completed, instead of selling up, you can rent out your property, refinance, and repeat this process to further enhance your portfolio. This strategy can effectively boost your salary and allow you to add value sooner and enjoy benefits quicker, allowing you to repeat the cycle and grow your wealth exponentially over time.
Considering Retirement
If you have 20 years or more left before you retire, this can also be a significant strategic advantage to you. Furthermore, now may be an excellent time to invest in a rental property if you find your ideal property on the market.
Time in the market is a property investor's greatest asset. The longer you remain in the market, the more you will be able to benefit from long term compounding growth. The first and second periods are important, but the majority of compounding takes place in the final period. This snowball effect makes time in the market crucial and offers investors more flexibility when it comes to employment, family life and more.
Young potential investors in their 20s and 30s are encouraged to spend time growing their wealth and creating a solid base rather than purchasing a home outright. 'Rent-vesting' is a suitable option for this age group. If you have around two decades left before retirement, however, it may be the perfect time to invest in a property and rent it out to these younger age groups as they build their bases and you expand your wealth.
On the other hand, those with 10 to 15 years left until retirement can still seize many important advantages, even during housing market fluctuations. One of this group's biggest strategic advantages is its members' higher savings pockets, additional investments, and sizeable superannuation balances.
Those with higher superannuation balances can buy time by setting aside savings and shares, which may pay for their living expenses for the first few years of their retirement while their property portfolios continue to grow in value. This will allow them to meet their needs and obligations until they can access cash flow from their rentals.
This group can also use their superannuations to purchase high capital growth assets like properties with the assistance of a licensed professional.
Meeting Your Unique Needs
At the end of the day, your property investment needs lead back to you and your actions. These will be the deciding factors as to whether or not you can accumulate wealth as an investor and seize opportunities whenever they arise.
One of the most important aspects here is to be willing to learn, educate yourself, and to request help from seasoned professionals who can help you to make the right strategic moves. Understanding your strategic advantages is essential in financing your future and building your goal levels of wealth as fast as possible.
Now may be a great time to invest if you are confident and well-informed in your decisions. Consider how you can invest your wealth in the most strategic way possible to open up opportunities that may not otherwise have been available.
Read More Like This.