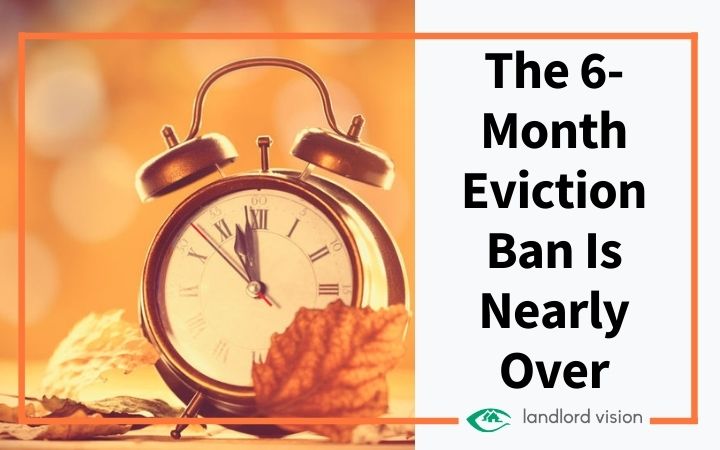 Unless the government throws another last-minute spanner in the works, from 20th September 2020, landlords can start serving eviction notices once again. From Monday 21st, the courts will reopen, and cases will once again be heard. There will be a significant backlog to get through before things revert to normal.
Only the most serious cases will be prioritised. These include antisocial behaviour evictions and cases where tenants had built up significant arrears prior to lockdown.
NRLA Comments
The National Residential Landlords Association (NRLA) says:
"We welcome the framework developed by the Government to ensure courts can begin to hear possession cases again."
The NRLA says that although the government is trying to "strike the right balance between protecting tenants and the need for landlords to tackle the most severe cases", it remains "concerned that the expectation for landlords, the majority of whom are not property tycoons, is to go without rent for anything up to a year before such cases are deemed a priority."
The National Residential Landlords Association (NRLA) says there needs to be more flexibility in the rules. Some people, including anyone who has let their house while working away, will be caught out by the six-month notice requirement. These people will be unable to regain access to their property.
ARLA's Letter to the Housing Minister
ARLA Propertymark has also weighed in on the matter in a letter to the Housing Minister, Robert Jenrick. It says cases involving rent arrears must be dealt with as soon as possible. Many landlords have suffered significant financial hardship because of long-term debtors. It says landlords who filed an eviction claim on the day the courts closed has lost an average of £8,549. When extrapolated, this figure amounts to £530 million for the entire sector.
"Every week a landlord must wait to regain possession of their property is a week of lost income, particularly affecting private landlords and agents who may be relying on rental income to pay their own mortgages and bills." 
ARLA has also raised concerns that the courts do not have the capacity to deal with the estimated backlog of 62,000 possession cases, despite the government's promise to create ten so-called 'Nightingale Courts'.
New Changes to the Eviction Process
There are some changes landlords must be aware of.
Landlords must reactivate their case if they filed a claim for repossession prior to lockdown.
Where the repossession claim relates to rent arrears, the landlord must provide information on the tenant's circumstances and how they have been affected by the Covid-19 pandemic.
Notice periods have been extended to six months, except where the grounds for eviction are antisocial behaviour in which case the notice period is four weeks. If tenants have built up rent arrears, they must also be given four weeks' notice.
In light of the new rules, the NRLA has published new guidelines to help landlords and tenants deal with eviction. It says both parties must endeavour to communicate properly with each other to prevent problems arising. It also offers guidance on access to mediation, which is often useful in tricky eviction cases.
Read More Like this.