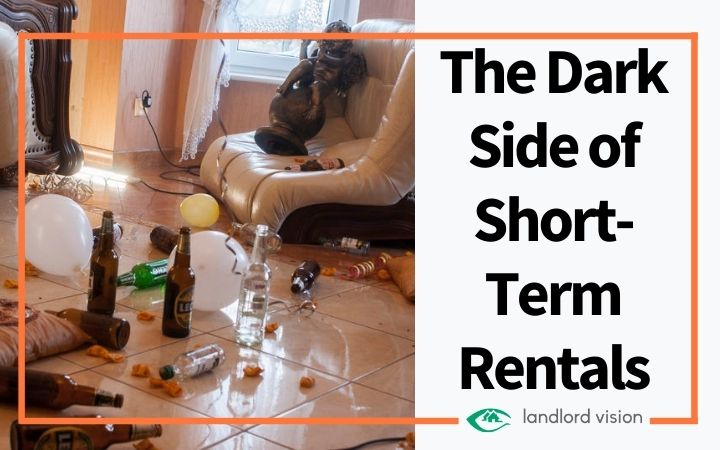 For landlords, short-term rentals are a great way to make some extra cash. You can rent out a property for a few nights on an ad-hoc basis or treat it as a long-term business model. What many property owners don't realise is the dangers of such rentals in the current pandemic.
Overseas travel may be heavily restricted right now, but sites like Airbnb are open for business as normal. Unfortunately, with opportunities for socialising limited in many areas, some people are booking Airbnb properties with a view to organising parties.
One London homeowner decided to let his house out on Airbnb to help pay for a Spanish holiday. He thought he was renting the property to a graduate student and his two cousins, who claimed to be using the property as a base while visiting family. It wasn't until neighbours contacted the homeowner shortly after he arrived in Spain that he realised an illegal party was taking place in his house.
Illegal Covid Party in Airbnb
The illegal gathering made the national news, with images of police trying to disperse more than 160 people causing outrage. Partygoers weren't wearing masks or social distancing. It's likely that at least some were infected with Covid-19, which will almost certainly cause a spike in local cases.
By the time the homeowner arrived home, there had been an estimated £3k of damage caused to carpets and furniture, not to mention the garden. The street outside was littered. The only silver lining was the fact his stereo equipment and PC speakers were still there.
There are around three-quarters of a million active Airbnb listings in the UK at the current time and it isn't the first time the site has been linked to illegal Covid parties. A party at an Airbnb party mansion in Scotland was linked to an outbreak of 54 cases within two weeks. There have been numerous other cases, and officials in Westminster have dealt with 30 complaints of illegal house parties being held at rental properties in the district in August alone.
The problem is that although in many areas, households are forbidden from mixing due to lockdown restrictions, there is nothing stopping people from renting a property on a site like Airbnb and hosting a pop-up party. Airbnb is still advertising larger properties capable of accommodating up to 16 people.
Short-Term Lets Linked to Covid Outbreaks
Airbnb – and other short-term letting platforms – has been linked to coronavirus outbreaks in other countries. Party houses in New Jersey were linked to a huge rise in local cases after young people booked properties to host local gatherings. One party was the primary cause of 65 cases. Airbnb has since removed 35 properties from its site. There have been similar issues in other countries, including Canada, yet Airbnb has been very slow to act in the UK.
Critics say the company needs to take more responsibility for preventing the spread of Covid-19. It was only when the Daily Mail contacted the company that it finally posted a warning on the site, reminding people of Covid-19 restrictions and the Rule of 6.
"It is about time these global platforms took responsibility for the safety of their guests, and their accommodation, and showed some respect for local communities," says David Weston from the Bed and Breakfast Association.
Airbnb Rentals Used for Illegal Activities
Covid outbreaks are not the only problem linked to short-term lettings. Properties rented on sites like Airbnb have also been used as pop-up brothels and fake addresses to sell puppies that have been stolen.
If you let your property out on Airbnb or a similar short-term rental platform, be aware that you may find it hard to get your money back if it's used as a party venue. You have been warned!
Read More Like This.