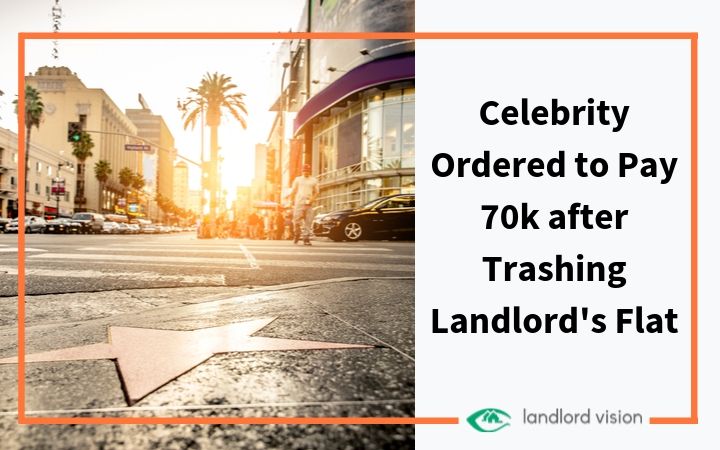 A famous pop singer and former X-Factor judge has been ordered to pay a landlord nearly £70k, which includes interest and costs, after allegedly trashing his rental flat. Tulisa Contostavlos denies damaging the £1 million flat, but the judge still told her to pay up.
The landlord told the court his rental flat was in a "pristine" condition before Ms Contostavlos moved in back in 2014. By the time she moved out in 2016, there was significant damage including cigarette burns in a bathtub, stains on carpets, a smashed sink, and a badly damaged fridge. The landlord had another tenant lined up to move in once the pop singer moved out, but when he saw the state of the flat, he had to scrap the arrangement. The loss of the new tenant was also added to the landlord's costs.
Party Pop Princess
It was claimed in court that the pop star held a lot of parties at the flat, which must have pleased her neighbours. Her defence barrister denied all claims and told the court any damage was no more than normal wear and tear. However, the judge clearly didn't think this was a persuasive argument.
He handed down a significant fine and struck out her defence because the singer had failed to comply with previous court orders. The singer claimed this happened because she was overseas and communications between her and her solicitor broke down.
Ms Contostavolos's defence barrister tried to plead for leniency:
"The effect of refusing relief from sanction produces the most serious result possible, it will effectively mean she loses."
But the judge was unmoved and described it as a "weak" defence.
Travelling Overseas is Not a Defence
"It is well established that contact can be made with individuals in this country by either mobile phone or email. It may well be that Ms Contostavlos has an agent but, even if not, being abroad is not a bar to remaining in touch with her solicitor – particularly when she is aware of the importance of this case, which involves a substantial amount of money."
Tulisa's representative issued a statement after the news broke. They said the singer denied the claims and a failure to respond to court orders was down to an administrative error. As such, she was being prevented from presenting her side of the story.
The pop star's legal team have already said they plan to appeal against the judgement, so the landlord may have a long wait for his money.
Read More Like This:
Landlords Beat the Deposit Cap by Charging Pet Rent
Passporting Deposits Could Soon be an Option for Landlords
Landlord Living in Social Housing Fined for Owning an Investment Property