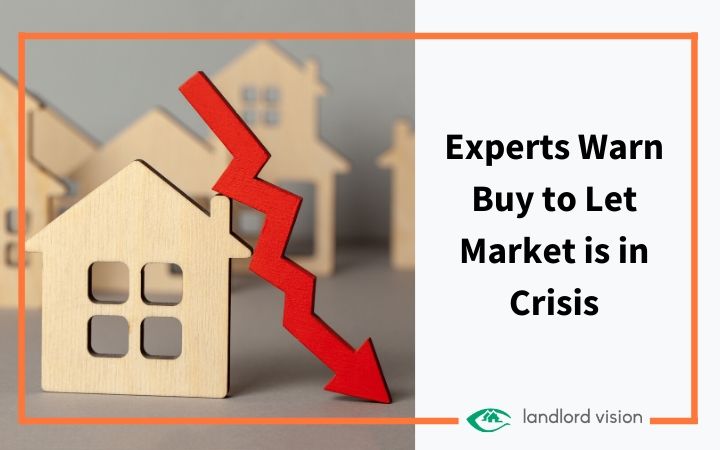 Landlord repossessions are on the rise. Data released this week has revealed that 800k landlords had their properties repossessed in Q3 of 2019, which is a huge 40% rise on the same period of the previous year. Serious mortgage arrears have risen by 9%, although arrears overall are slightly below the figures from last year.
Experts say the spike in repossessions is driven, in part, by a number of historic cases only just being dealt with. This has been prompted by a change in how lenders review cases, with many lenders now applying for repossession orders only when all other avenues "have been exhausted".
Government Tax Policies to Blame
However, landlords and landlord bodies are not convinced. They blame government changes to mortgage interest tax relief and the extended time it takes landlords to get a possession order for their property after a tenant falls into arrears.
"Since most repossessions of this kind lead to tenants being evicted it is vital that the next government actively supports the majority of landlords doing a good job to provide the homes to rent the country needs," says David Smith from the Residential Landlords Association.
"If we want to develop long-term tenancy models, we need also to support landlords to stay in the market long term."
Landlord Confidence at an All-Time Low
Right now, landlord confidence is at an all-time low. Many experienced landlords are looking to sell up and there are fewer new landlords entering the sector. Increasingly hostile government policies are driving landlords out of the buy to let sector. One RLA research study found that a third of the 2,000 landlords quizzed were planning to sell over the next year.
Landlords in central and Greater London were the least confident, followed by Welsh landlords.
There is a lot of concern that a mass exodus will lead to a rental housing crisis, especially for vulnerable tenants who have fewer options. The RLA warns this could be a ticking timebomb.
"We warned the government that the tax increases they have imposed on landlords would be counter-productive and these figures show how right we were," says David Smith.
CGT Changes Next April
Even accidental landlords are in decline, thanks to the government tax changes. Many people who might have continued letting out a second home are now planning to sell up, in order to beat the forthcoming changes to Capital Gains Tax, which are due to come into effect next year.
Are you planning to sell up in the next few months? Or are you facing repossession proceedings? Tell us more about your experiences. Leave a comment below or contact us on social media.
Read More Like This:
Could You Owe Your Tenants Money Because of the Deposit Cap?
Tenant Complains When Landlord Locks Thermostat in a Box
Should Landlords Offering Alternative Deposits Get Tax Breaks?