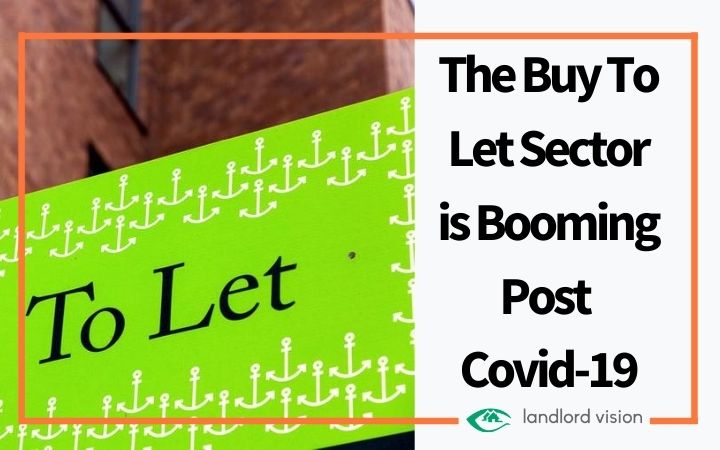 Covid-19 may have crippled the economy and sent government debt levels soaring, but the buy to let sector is enjoying a renaissance. As lockdown eases across the UK, the number of people searching for rental accommodation has increased. This has led to many landlords increasing the rent in their properties.
Letting Agents Enjoy Spike in Business
Figures from ARLA show that tenant registrations in letting agencies increased in June, which is normally when the tenant activity falls. This is likely to be due to the end of lockdown restrictions, with tenants once again able to move from one property to another.
The numbers of properties being managed by letting agents also increased, suggesting that landlords are not ready to quit the sector just yet.
"Our latest figures show that the rental market is continuing to pick up following the Covid-19 lockdown," says Phil Keddie from ARLA.
"The record-breaking supply of rental stock and demand from tenants for this time of year paints an optimistic picture for the summer months, indicating that the market will be more active than the usual seasonal lull."
Yorkshire and Humber saw the biggest increase in the number of properties being managed. Wales saw the lowest activity.
ARLA data also revealed that property voids between tenancies decreased from five to four weeks in June, as tenant movement picked up following lockdown.
Increased Interest in Buy to Let Investment
An increase in tenant activity combined with incentives such as reduced stamp duty, cheaper mortgage interest rates, and tax perks has prompted renewed interest in the buy to let sectors.
Zoopla has reported a 15% rise in investor interest and an online estate agent says it's seen a 15% rise in buy to let mortgage enquiries. The chancellor's stamp duty holiday has been quick to affect the buy to let sector. Now that the stamp duty threshold has been raised from £125k to £500k, landlord investors can save thousands. This has encouraged experienced landlords to expand their portfolios, despite stricter checks on buy to let lending.
"For an area of the market that has seen tightening regulation and increased taxation over recent years this is welcome news and our teams have already reported an increase in interest," says Alan Cleary from OneSavings Bank, a leading buy to let lender.
Some landlords have been taking advantage of the government bounce-back loans to fund their investments, using the cash to fund deposits. This is not allowed, but if investors pay the cash into a limited company and withdraw it as a director's loan, it disguises the source of the money.
More Buy to Let Mortgage Products Hitting the Market
Many specialist lenders have launched new buy to let products to tempt landlord investors. They say many clued-up landlords are taking advantage of low-interest rates and a lower stamp duty threshold to invest in new properties. However, some of the larger lenders have yet to reinstate their buy to let products, and some like Santander are asking for a 25% deposit.
Move Quickly if You Want a Bargain!
Landlords looking for a bargain need to act fast, as cheaper properties are selling quickly. Figures from Hamptons International show that the North West is the place to invest, with rents rising 5.2% in June and 12 applicants for every available rental property. The only area that has yet to recover is student lets, with many universities still closed. Experts say student rentals should recover by the end of the year, so if you were planning to invest in a student HMO, it's probably worth delaying your plans for a while.
Are you a landlord investor hoping to pick up some new properties now lockdown has eased? If so, let us know. You can contact us on Facebook or Twitter – we'd love to hear from experienced landlords!
Read More Like This.