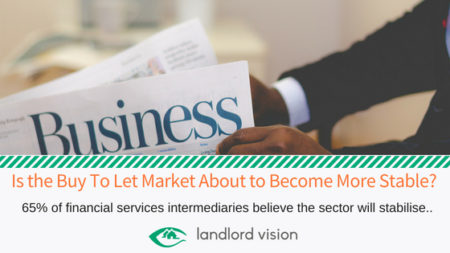 Paragon, a leading buy to let mortgage provider has conducted a survey of financial services intermediaries and discovered that 65% of them believe the sector will stabilise in the next 12 months. This is the first time that confidence levels have stabilised since the 2015 announcement from George Osborne that mortgage interest tax relief would be phased out by 2021.
Landlord Confidence Increasing
There are still few landlords buying buy to let property, but experts say it is encouraging to hear that landlord confidence is picking up. Mortgage activity is slowly increasing as landlords adjust to the new trading conditions. Many are working hard to find ways to minimise their costs as interest relief is phased out.
The stepped loss of mortgage interest tax relief will affect tax payments due this financial year. Many landlords will be affected.
SDLT
The extra stamp duty charged to second and subsequent property owners, which includes landlords, is also biting. Landlords must now pay a 3% surcharge on a buy to let property. This isn't quite so bad in areas where property prices are low, but in the south-east and London where a flat can easily make in excess of £500k, 3% is a significant extra cost on a property purchase.
Data shows that the number of landlords taking out buy to let mortgages has fallen by 40%, but remortgages are up by 64%. This reflects the departure of many smaller landlords from the sector.
***
Need help to manage your Buy-To-Let property? The Landlord Vision software will allow you to manage all aspects of your portfolio, from the smallest expense to the biggest mortgage.