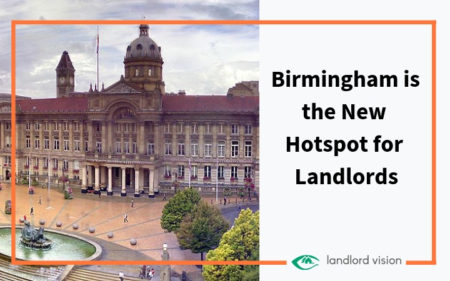 For many years, London was the biggest buy to let hotspot in the UK. Property was expensive, but demand for rental homes was so high, landlords were queuing up to jump on the bandwagon. Then property prices went through the roof and demand stalled because tenants couldn't afford to pay sky-high rents. Today, rental yields in London are low, and with property prices falling across the city, landlords can't even rely on capital gains to see them through.
Brum is on the Up
If you are looking for somewhere exciting to invest in property, look no further than Birmingham. Annual house price growth data released by Nationwide shows that property prices in Birmingham grew by 2.9% last year, compared to a 0.5% drop in London.
It isn't just the soaring property market that is attractive to landlords and tenants. The city has a thriving business community, plenty of cultural attractions, and everything modern residents are looking for. In addition, rental yields in the city are very good.
Enterprising property investors and landlords are flocking to the city in their droves. Birmingham's population is expected to increase by 14.5% in the next 23 years. All those people will need affordable homes, and many of them will be looking for rental properties.
£500M Regeneration Program
Birmingham is benefitting from an extensive £500 million regeneration program. There are plans for a new central market, as well as leisure facilities, hotels, a museum, a 24-hour food area, and cultural centres. The regeneration program has already changed Birmingham's fortunes for the better. Entrepreneurs and startups are making Birmingham their home.
"This simple fact is: Birmingham is an amazing city that has an awful lot going for it. Its business community is thriving, and there's a palpable energy when it comes to startups and entrepreneurs in the city," says the MD of a leading property investment firm.
It's clear that Birmingham has a lot to offer property investors and landlords. Are you thinking of investing in Birmingham? Tell us more.
Read more like this:
Increase Your Rental Income By Renting Out Furnished Properties
Nottingham Named Top City for Buy to Let Returns
Want our best stories, tips and resources every month? Sign up to our newsletter.