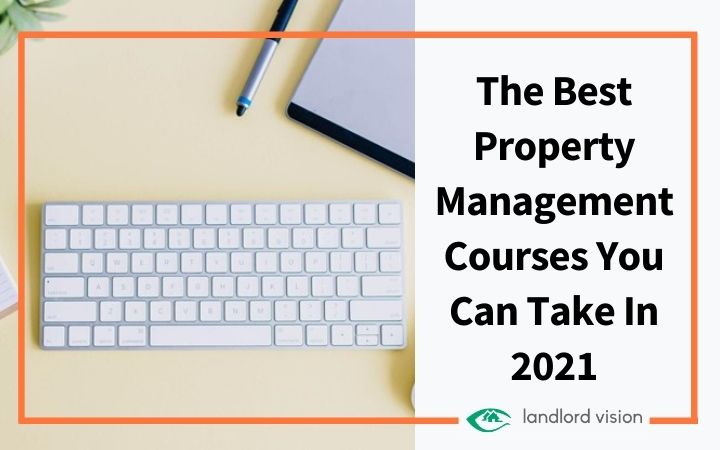 According to Investopedia, property management is the daily oversight of residential, commercial, or industrial real estate by a third-party contractor. Property managers take responsibility for the general upkeep and maintenance of properties, including day-to-day repairs and security issues.
When pursuing a career in property management, there are many ways you can get ahead. One of the best ways to boost your career is to study an online course. If you're wondering what property management courses are available in 2021, you've come to the right place. In this guest post, Scanlans Property Management will tell you what you need to know. Keep reading to learn more!
Why Take a Property Management Course?
Property management courses have numerous benefits that can help you before you enter the job market. The first benefit of a property management course is that it will enable an individual to learn the skills they need to be successful at their job. Property management courses can teach individuals how to do things such as budget, market and manage daily operations. In addition, it will give them access to better positions and higher paychecks by allowing them to earn promotions that come with those positions. By taking a property management course, an individual will gain the knowledge and skills they need to be successful in their career.
What Makes a Great Property Management Course?
Great property management courses will build and improve the key property management skills of the learner and will be up-to-date with all current trends and technologies. It's also important for learners to understand how to become successful entrepreneurs in the property management industry so they can build wealth over time and understand where good investments lie. A good property management course will provide a comprehensive foundation for learners to build upon. By completing one of these courses, learners will drastically increase their chances of success in the future.
The best property management courses allow students to practice their skills in real-world scenarios using present-day tools and technologies. Students shouldn't feel like they are back at school behind a desk but rather they should feel like they are in an actual office working on real life projects.
Key Features of a Great Property Management Course
No outdated tools and technologies
Lots of hands-on experience to prepare you for real-life work
Assessment for Right to Manage (RTM) eligibility to enable you with the statutory right to manage properties.
Expert resources and teaching covering all the topics necessary for projects and assessments.
Flexible courses that allow learners to fit their schedule around other activities and responsibilities.
Affordable options for a range of budgets (EG. payment plans)
Beginners Property Management Courses
Property management courses are very important for beginners because they teach the basic and general rules and regulations of property management. It also caters to the objectives and responsibilities of people who manage real estate properties. Apart from this, it educates the students on how to handle different issues concerning real estate properties.
Property management is a field filled with rules and regulations, so it's important for beginners to know all of them before they start working. Real estate properties need continuous care and maintenance, and knowing these rules will go a long way into ensuring that the properties are well-maintained. There are cases where property managers fail to perform their job properly because they lack knowledge about real estate management. Property management courses teach people how to take care of and maintain real estates so that there's less risk of damage or loss.
Best Beginners Property Management Courses Available in 2021:
Intermediate & Advanced Property Management Courses
Property management courses are also incredibly important for people already in the field. Property managers must stay abreast of new legislation that changes what landlords can and cannot do. They also need to know how to be better managers, which is why taking property management courses online will help them out immensely.
Intermediate and advanced property management courses are one of the best ways to develop your career in property management. Experienced managers will benefit from advanced property management courses as they offer an up-to-date understanding of industry standards and practices and an opportunity to learn from industry experts. These courses will work with an aim to further learners' property management careers by implementing additional skills, such as creating a budget or developing a marketing strategy.
Best Intermediate & Advanced Property Management Courses Available in 2021:
Next Steps
So, what are you waiting for? Give your property management career the boost it needs with one of the best property management courses you can take in 2021. Start reaping the benefits today!
Read More Like This.