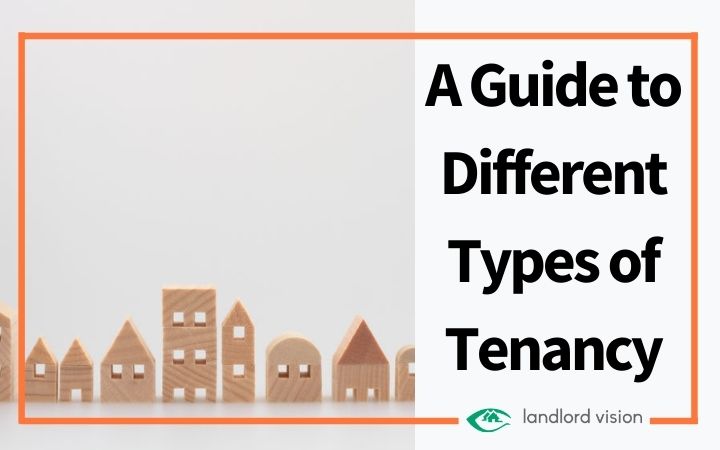 A tenancy agreement is a contract between the landlord and the tenant. It sets out in writing all the terms and conditions of the tenancy. This includes how long the tenancy will last, how much rent the landlord expects the tenant to pay, and when these payments are due. Like any other contract, it is legally binding, and if either party breaches the contract, there are consequences.
Not having a tenancy agreement won't protect you. As soon as a tenant pays you rent, a tenancy is deemed to have been created under the Law of Property Act 1925. There are some exceptions, such as arrangements made with family.
The main problem with not giving the tenant a tenancy agreement is that you can't prove what terms you both agreed to.
A lack of tenancy agreement does not exempt a landlord from their statutory duties, and you can't ask for a deposit if you don't provide a tenancy agreement.
If the landlord doesn't provide a tenancy agreement, it can also cause problems for a tenant, for instance, tenants without a tenancy agreement can't claim Housing Benefit.
Whilst not having a tenancy agreement in place doesn't prevent you from letting a property or room to a tenant, it will save you from a bucket load of pain further down the line.
There are several different types of tenancy agreement landlords can choose from. We have covered the main ones below.
Contents
Assured Tenancy
An Assured Tenancy (AT) offers more security than other types of tenancies. Housing associations usually give their tenants an AT agreement once an initial starter period has expired, as this type of tenancy affords the tenant more rights. For it to be an assured tenancy, certain things must apply:
The tenant must occupy the property as their only or main residence.
The tenant must be an individual, not a company.
Assured tenancies can apply to shared houses, but each tenant must have their own bedroom.
There are three types of assured tenancy:
Fixed term – typically for six or 12 months.
Periodic tenancy – the tenancy rolls on for an indefinite period.
Statutory periodic tenancy whereby the initial fixed term has ended and the landlord hasn't agreed to a new fixed term with the tenant.
Tenants in the private sector who moved in between 1989 and 1997 may be on an Assured Tenancy. If this is the case, you won't be able to evict a tenant using a Section 21 notice.
If a tenant with an AT agreement breaks the terms of their tenancy, they automatically lose their 'assured' status. Reasons for this happening include illegally sub-letting the property to a third-party or engaging in criminal activities at the property.
Assured Shorthold Tenancy
An Assured Shorthold Tenancy (AST) is the most common type of tenancy in the UK. They were introduced in the Housing Act 1988 to grant landlords the automatic right of possession and to allow them to set market rents with limited controls. A tenancy is automatically an AST unless it is explicitly stated otherwise.
Most private tenancies that began after 27 February 1997 are ASTs, even when tenants live in an HMO. The main difference between an AST and the other types of tenancy on this list is that there is limited security of tenure and landlords can evict tenants without a reason, although the correct procedure must be followed for it to be legal.
Everything that applies to Assured Tenancies is applicable to ASTs.
As with ATs, ASTs can be fixed term or periodic (rolling on a weekly or monthly basis). The most common fixed term tenancy is a 6-month or 12-month AST contract. Periodic tenancies can be created at the outset or become so once a fixed term has ended. Landlords are free to create new fixed term ASTs with tenants at any time.
Landlords can't increase the rent during the fixed term period unless there is a rent review clause in the tenancy agreement, or the tenant agrees to a rent increase.
Once a fixed term ends, an AST automatically becomes a rolling monthly contract unless the tenant signs a new fixed term contract.
When Does an AST not Apply?
Landlords can't use an AST if the following apply:
The tenant is a lodger
The rent is more than £100k a year
The rent is less than £1k a year in London or £250 outside of London
The property is commercial
The property is a holiday rental
A Landlord's Obligations Under an AST
If you give a tenant an Assured Shorthold Tenancy agreement, you must do the following:
Protect the tenant's deposit in a government-approved scheme
Give the tenant a copy of the property's Energy Performance Certificate (EPC)
Provide a copy of a recent gas safety certificate and organise an annual check of gas appliances
For tenancies that started after October 2015, the tenant must be given a copy of the government's How to Rent Guide
Follow the correct eviction protocols if you want to get rid of the tenant
Carry out repairs to the property as and when they are needed
Evicting a Tenant on an AST
Landlords can evict a tenant with an AST via two means: Section 21 and Section 8.
A Section 21 notice is a no-fault eviction; you don't need to give your tenants a reason for asking them to leave. Since 29 August 2020, landlords must give a minimum of six months' notice when issuing a Section 21 notice. If the tenant refuses to leave, you can apply to the court to have them evicted.
There is currently a moratorium on Section 21 bailiff evictions, which ends on March 31st (though there may be an extension of the moratorium after this date). This doesn't affect Section 8 evictions if a landlord can provide evidence of antisocial behaviour or more than six months' worth of rent arrears.
Section 8 notices can be served if the tenant is in at least six months' rent arrears or has breached their tenancy agreement in a different way.
In most cases, landlords must give the tenant at least six months' notice (as above), but if the tenant hasn't paid the rent for six months or more, the landlord only needs to give them four weeks' notice. In the case of antisocial behaviour, you may not need to give any notice – but verify this first.
Landlords can't apply to the court to evict a tenant until the notice period has expired and the tenant still hasn't left.
Non-assured Tenancy
Non-Assured tenancies are sometimes used when an AST can't be used, such as in the following scenarios:
The landlord is charging a peppercorn rent of less than £250 a year
The landlord shares the property with the tenant (but not the facilities, e.g. the tenant lives in a self-contained annexe)
The tenant only uses the property part-time, as they have a main home somewhere else
Excluded Tenancy
An Excluded Tenancy (ET) typically applies to lodgers and sub-tenants living with the landlord and sharing the facilities, such as a kitchen and bathroom. Tenants with an excluded tenancy don't have the same protections as those on an AST.
Excluded tenancies can be fixed or periodic. Landlords can't evict a tenant during the fixed term period. Once the fixed term has ended or the ET is a periodic one, the landlord must give the tenant the same notice as their rent period, e.g., one month if the rent is paid monthly.
A landlord doesn't need a court order to evict an ET tenant, although they might need one if the tenant refuses to leave after the end of the fixed term or notice period. Landlords are within their rights to evict an ET tenant by changing the locks while they are out, but they must not use force as this is a criminal offence.
Tenants on an ET agreement are liable for the rent if they choose to leave within the fixed term period unless the landlord agrees to 'surrender' the tenancy early.
The Citizen's Advice Bureau (CAB) has more information on the rights of sub-tenants with an ET.
Unlawful Sub-letting
Note that there are circumstances where sub-letting is unlawful. If you are considering sub-letting a room in your rental home or even the entire property to someone, check the terms of your own tenancy agreement first. Many landlords expressly forbid sub-letting. If you decide to go ahead anyway, you will be in breach of your tenancy agreement – which could lead to you being evicted.
Even if the property belongs to you, you may need to tell the lender if you have a mortgage on it. Many lenders insist on being notified if a homeowner takes in a lodger while the property is covered by a residential mortgage. You may have to re-mortgage or switch to a new lender that allows sub-letting.
Company Let
Company lets are where the landlord lets a property to a company rather than an individual. It is a non-assured tenancy agreement and is not subject to the same rules as an AST. If you let a property to an incorporated company, you don't need to protect the deposit and if you want to evict the tenant, you serve a 'notice to quit', not a Section 21 or Section 8 notice. The ban on charging fees doesn't apply and you don't have to protect the tenant's deposit.
This type of tenancy is used for lets where a company rents a property for its employees. It's more often found in cities like London where there are a large number of people working for UK-based finance, IT, and telecoms corporations.
With a company let, the company is responsible for meeting the financial obligations under the terms of the lease, rather than the individual living in the property.
Company lets can be advantageous for a landlord, as many larger companies prefer to make advance rental payments, sometimes 2-3 years in one payment. In return, they will expect a discount on the rent. Rents are normally paid quarterly.
Most companies will want a break clause added to a company let agreement. This protects them (and you) if circumstances change.
Prime Location cover company lets in more detail.
Regulated Tenancy
Regulated tenancies have not been in common use since 1989. A Regulated Tenancy (RT) was a long-term tenancy where tenants were entitled to pay a "fair" rent, which was set by the Valuation Office Agency (VOA) rather than the landlord.
Choosing the Right Tenancy Agreement
In the vast majority of cases, an assured shorthold tenancy is the right contract for a tenant renting your property to be their permanent home, whether it's a room in a shared house or the entire property. The main exception applicable to some landlords is when the tenant is a lodger and they share the landlord's facilities.
If you are not sure which tenancy agreement is right for your situation, This set of questions from Landlord Law will help you select the right one. There is also an option to create a tenancy agreement, but this is only accessible for Landlord Law members.
Creating a Tenancy Agreement
As we mentioned at the beginning of this article, verbally agreeing to rent a property to a tenant and handing over the keys is creating a tenancy agreement. It might not be written down on paper, but it exists all the same – and both the landlord and tenant automatically have rights.
Whilst a verbal tenancy agreement is simple, it's definitely not the best way to run a business. Instead, it is advisable to have an actual tenancy agreement drawn up, which contains all the clauses you need to protect both your investment and your tenant.
There are downloadable boiler-plate tenant contracts available online – here's an example . If you go down this route, make sure you actually read the contract first, as it may not contain the clauses you need. If you use Landlord Vision you can also take advantage of a suite of legal documents including tenancy agreements inside the software.
Don't be tempted to draft your own tenancy agreement, complete with crazy and unenforceable clauses – it is unlikely to stand up in court.
If you use a letting agent, they will draw up a tenancy agreement for you. Check this before it is sent to the tenant to ensure it is tailored to your needs.
Pro tip: online letting agents offer tenant sign-up services that include sorting out a tenancy agreement. This service will be cheaper than the same service offered by a high street letting agent, so if all you need is someone to set up a tenancy for you, it is a cost-effective solution.
A final alternative is to hire a property lawyer to draw up a tenancy agreement for you. It is a more expensive option, but for high-end properties or unique scenarios, it could be money well spent.
Congratulations, you have made it all the way to the end of the report. We hope it has been useful, and that you now have a better understanding of the different types of tenancy. As always, don't hesitate to get in touch if you have any comments or suggestions for future content. You can reach out on Twitter or Facebook. We'd love to hear from you!
Read More Like This.